Our great branding strategies create the right impression making your business remarkable and highly visible.
With the volume of competition that your business is probably facing today, it's never been a more important time to stand out and have a unique identity and value proposition. Our creative marketing team understand that branding goes way beyond just a logo or graphic element, they know that when you think about your brand, you really should think about your entire customer experience. It's everything you offer, say and do. It's the story and personality of your business.
Whether launching a new brand or revamping and strengthening an established one, Protean Inbound will develop a brand identity and messaging strategies that coherently articulate your unique brand values and brand promises.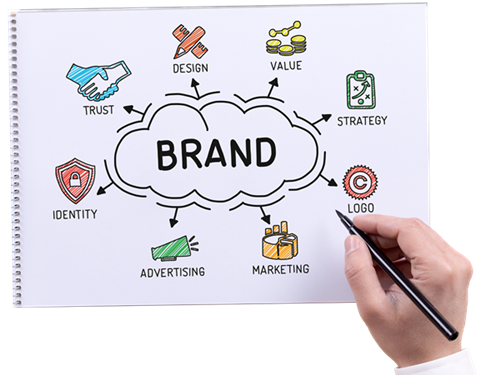 We create brand communications that engage your internal and external audiences across multiple touch points. Strong brands require careful thought and planning and extensive research. We work hard to understand, define and deliver on your brand requirements through the provision of our brand services.
Whether your company needs a new identity or a revamp of an existing one, we have the experience and expertise to help you develop a strong brand identity that in turn strengthens your business.
Brand guideline production
Brand strategy development
Want to know how our creative expertise can help you?